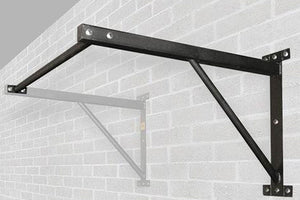 Warrior Add On Wall Mounted Chin Up Bar
Get Approved in Just 15 Minutes!
Want to start exercising immediately, but don't have the cash to purchase a quality treadmill at this time? Why should your health & happiness hinge on whether or not you have the funds to get the equipment you need right away?
Want to open your own fitness studio or personal training business? We can help you start your own gym or training studio! Click here to learn more!
With financing, you can take home your equipment immediately...and get started on your life TODAY!
0% Financing is always available for our consumer customers at 360 Fitness Superstore through Synchrony Financing. Just give us a call …approval only takes minutes, it's that simple! Or you can come into our San Rafael or Walnut Creek store to apply.
Call (415) 460-9951 to apply over the phone!
Best Price Guarantee
Our goal is to give you the best price possible and the best value for your money. We recognize that the internet offers the most competitive pricing throughout the nation.
Our Best Price Guarantee is simple - we will match or beat the lowest price on the internet.
Shipping may be considered. (Does not apply to the cost of raw materials).

Extended Warranty Coverage
3-year or 5-year Extended Warranties Available
ADD ON ONLY for Wall-Mounted Chin-Up Bar
Chin-ups are arguably the best upper body resistance exercise around. There is no other exercise that can replace its functional value; and no, the lat pull down is a not a suitable replacement. Not only do chins build the back and biceps, the abdominals, chest and grip get a workout as well.
A chin-up bar in a gym is also a highly useful fixture, given that it can also be used as an anchor for rings, bands or a TRX.
Sadly, most chin-up bars do not answer the call. Most are bolted together from a number of pieces, which suffer after hours of swinging and kipping. Most are also chrome or gloss finished, which means they become slippery and fail to hold the chalk.
The Bar itself is bolted flush to the support brackets so there is no play or movement, just a solid fixture that will take any weight up to 400kg! The chin bar can also be mounted on the ceiling for a vertical drop.
33" out from the wall to provide plenty of room for kipping for even the biggest people, and is coated in a textured matte black powder coat, which looks tough, resists abuse and ensures a good grip.
Adding product to your cart
SPECIFICATIONS
33" from wall
45" wide
2' Vertical wall attach bracket
Textured matte black powder coat
Use left/right arrows to navigate the slideshow or swipe left/right if using a mobile device