SHOP BY FITNESS EQUIPMENT TYPE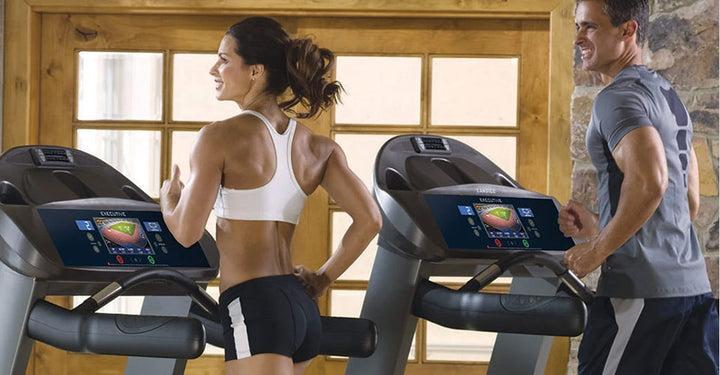 TREADMILLS
Treadmills come in a variety of models – running treadmills, walking treadmills, manual
treadmills, motorized treadmills, treadmills desks, and fold up treadmills. Their versatility makes running machines one of the most popular pieces of exercise equipment in home gyms and commercial fitness environments.
Shop All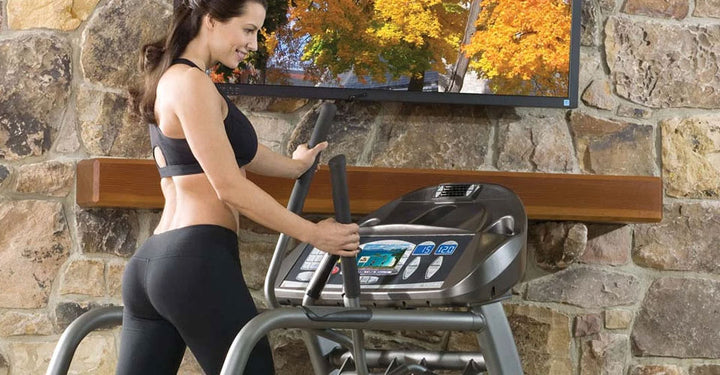 ELLIPTICALS
Elliptical cross-trainers provide a full-body, low impact workout by mimicking a natural running stride with little stress on joints. A great cardio workout, elliptical machines offer a variety of features including variable resistance, elevation, personalized workouts, and training routines, making them perfect for all fitness levels. 360 Fitness offers a great selection of elliptical machines at competitive prices. Check out our comprehensive buying guide for finding an elliptical to fit your needs.
Shop All
EXERCISE BIKES
Exercise Bikes, Stationary Bikes, Upright Bikes, Recumbent Bikes, Indoor Cycles, Group Cycles, Spin Bikes - in all forms, Exercise Bikes are one of the most popular pieces of fitness equipment purchased for weight loss and improved fitness for many reasons. Stationary Bikes help you reach your fitness goals - minus the pricey gym membership. Plus you have the advantage of exercising on your own time, without worrying about inclement weather.
We carry top-quality exercise bikes brands such as Life Fitness, True Fitness, Diamondback and more!
Shop All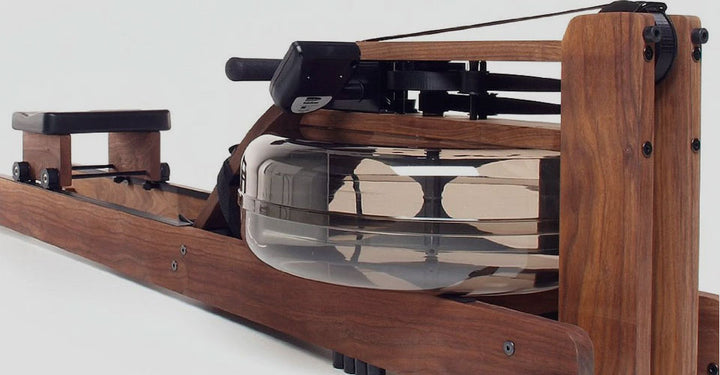 ROWING MACHINES
Rowing Machines provide one of the best low-impact, total-body workouts. Rowing engages muscle groups that don't get used during everyday activity, promoting good posture. Perfect for all fitness levels, chose from a variety of fluid resistance, magnetic variable resistance, and synchronized air and magnetic resistance rowers.
Shop All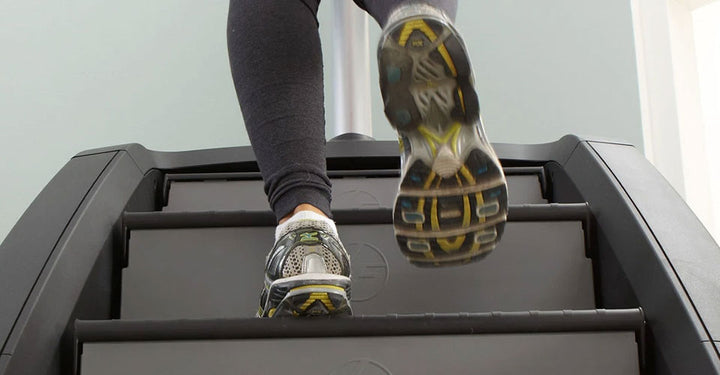 STAIR CLIMBERS
Stair climbing engages the body's largest muscle groups by moving your body weight one step at a time. Using your largest muscles in the body to carry your weight uphill is far more beneficial to exercising on a flat treadmill when it comes to work performed and calories burned. With running, your body does experience slight vertical movement. Stair climbers burn calories, lose weight and strengthen and tone the major muscle groups in the body. Climbing stairs is regarded as one of the most efficient, effective cardio and strength building workouts among all exercise equipment.
We carry top-rated stair climbers and have the best prices to suit every need Check out the Stairmaster 8-FreeClimber, StairMaster 8-Gauntlet, StairMaster Stepmill 3, and many more!
Shop All