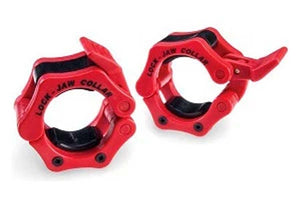 Warrior Lock Jaw Collars
Get Approved in Just 15 Minutes!
Want to start exercising immediately, but don't have the cash to purchase a quality treadmill at this time? Why should your health & happiness hinge on whether or not you have the funds to get the equipment you need right away?
Want to open your own fitness studio or personal training business? We can help you start your own gym or training studio! Click here to learn more!
With financing, you can take home your equipment immediately...and get started on your life TODAY!
0% Financing is always available for our consumer customers at 360 Fitness Superstore through Synchrony Financing. Just give us a call …approval only takes minutes, it's that simple! Or you can come into our San Rafael or Walnut Creek store to apply.
Call (415) 460-9951 to apply over the phone!
Best Price Guarantee
Our goal is to give you the best price possible and the best value for your money. We recognize that the internet offers the most competitive pricing throughout the nation.
Our Best Price Guarantee is simple - we will match or beat the lowest price on the internet.
Shipping may be considered. (Does not apply to the cost of raw materials).

Extended Warranty Coverage
3-year or 5-year Extended Warranties Available
LOCK-JAW HEX. Lightest, easiest to use, and maximum gripping surface.
The lightest of the Lock-Jaw 50mm collar lineup, Lock-Jaw HEX features a patented quick-locking latch and maximum gripping surface area.
USE: Home, Commercial Gyms, High Schools and Universities.
Proprietary dual compound construction and unique design makes HEX extremely durable but also very lightweight.
Holds plates secure and protects bar finish.
Fits all 50mm / 2" bars. Designed for all lifts including Bumper Plates, Olympic-Style and Powerlifting.
***ALL COLLARS ARE SOLD IN SETS. QUANTITY = 1 is two (2) collars, or ONE SET***
Extremely durable and light barbell collar.
Fits all 50mm / 2" bars.
For home, commercial gyms, high schools and universities.
GENUINE Lock-Jaw Barbell Collar.
Adding product to your cart
Use left/right arrows to navigate the slideshow or swipe left/right if using a mobile device