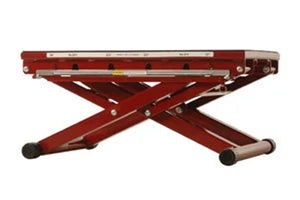 Stamina X Adjustable Plyobox
Get Approved in Just 15 Minutes!
Want to start exercising immediately, but don't have the cash to purchase a quality treadmill at this time? Why should your health & happiness hinge on whether or not you have the funds to get the equipment you need right away?
Want to open your own fitness studio or personal training business? We can help you start your own gym or training studio! Click here to learn more!
With financing, you can take home your equipment immediately...and get started on your life TODAY!
0% Financing is always available for our consumer customers at 360 Fitness Superstore through Synchrony Financing. Just give us a call …approval only takes minutes, it's that simple! Or you can come into our San Rafael or Walnut Creek store to apply.
Call (415) 460-9951 to apply over the phone!
Best Price Guarantee
Our goal is to give you the best price possible and the best value for your money. We recognize that the internet offers the most competitive pricing throughout the nation.
Our Best Price Guarantee is simple - we will match or beat the lowest price on the internet.
Shipping may be considered. (Does not apply to the cost of raw materials).

Extended Warranty Coverage
3-year or 5-year Extended Warranties Available
Train for Greatness
You're finished messing around with half-hearted training methods any average athlete can handle. You've outgrown the willingness to settle for average results on training days, because you're through with average performance when it's time to compete. In fact, you're no longer satisfied with anything short of greatness. You demand a training regimen that will push you to achieve. Right? We thought so. Why else would you be considering the test-your-will intensity of plyometric training with the Stamina® X Adjustable Height Plyo Box?
Designed for the strong-willed athlete, the Stamina X Adjustable Height Plyo Box can help you accomplish your training goals: noticeably faster speed, more powerful strength, quicker agility, and swifter agility, and split-second explosiveness. Elite athletes and professional trainers use plyometric training because it's known to develop those core attributes that establish a competitive edge. The Stamina Plyo Box uses the core muscles of both the upper and lower body in unison, creating a powerful movement that builds strength and endurance - not to mention heart.
With four different height settings available to increase the intensity of plyometric training, the Stamina X Adjustable Height Plyo Box will provide a greater challenge as your performance goals progress.
Performance Features
The Stamina® X Adjustable Height Plyo Box is built with these key features:
Durable, non-slip jumping surface
Adjustable height for adjustable intensity settings: 12"|16"|20"|24"
Heavy-duty steel construction
Easy-to-Use workout guide included
Assembly-Free training product
Recommended use: Plyometric Training
Material: Steel frame, rubber landing surface
Product Color: red, black
Targeted Training: Overall total body toning
Includes: Workout Guide
Assembly: No assembly required
Dimensions: 27 x 18 x 24
Product Weight: 40 lbs
Weight Limit: 300 lbs.
Adding product to your cart
Use left/right arrows to navigate the slideshow or swipe left/right if using a mobile device