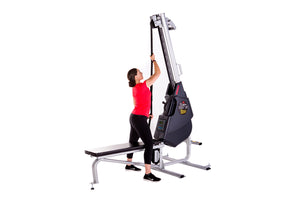 Marpo Rope Trainers are used in gyms, rehabilitative centers, and fitness facilities of all sizes in over 30 countries around the world.
Each model is capable of delivering a more efficient calorie burn over traditional cardio trainers while also providing a strength workout that can outperform an entire suite of fixed movement machines.
Whether training professional sports teams or helping gyms retain and motivate members, Marpo Rope Trainers have proven to be some of the most versatile and highest-performing machines available anywhere.