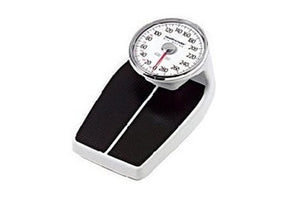 Health-O-Meter Classic Analog Scale
Get Approved in Just 15 Minutes!
Want to start exercising immediately, but don't have the cash to purchase a quality treadmill at this time? Why should your health & happiness hinge on whether or not you have the funds to get the equipment you need right away?
Want to open your own fitness studio or personal training business? We can help you start your own gym or training studio! Click here to learn more!
With financing, you can take home your equipment immediately...and get started on your life TODAY!
0% Financing is always available for our consumer customers at 360 Fitness Superstore through Synchrony Financing. Just give us a call …approval only takes minutes, it's that simple! Or you can come into our San Rafael or Walnut Creek store to apply.
Call (415) 460-9951 to apply over the phone!
Best Price Guarantee
Our goal is to give you the best price possible and the best value for your money. We recognize that the internet offers the most competitive pricing throughout the nation.
Our Best Price Guarantee is simple - we will match or beat the lowest price on the internet.
Shipping may be considered. (Does not apply to the cost of raw materials).

Extended Warranty Coverage
3-year or 5-year Extended Warranties Available
Most mornings we go through the same routine: we step on our digital scale, grab something heavy and step on again, then weigh ourselves a third time. The reason? The scale gives a different reading before and after we hold the heavy thing (in our case, a storage bin of out-season clothes). We've learned not to trust it, and have begun to feel nostalgic for a good old fashioned analog scale. Here's why else we want one. Large, easy-to-see dial face. Circular dial gives a more visceral sense of relative weight gain or loss. Four little colored tabs fit around the face to mark weight goals and milestones. Since the relative accuracy of an analog scale's spring mechanism trumps the body fat readouts and tenth of a pound increments of our digital scale, we'll be picking one of
these
up soon.
Adding product to your cart
Use left/right arrows to navigate the slideshow or swipe left/right if using a mobile device