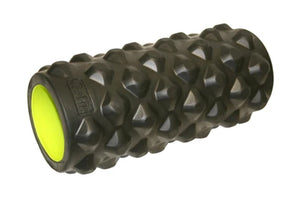 GoFit Extreme Massage Roller
Get Approved in Just 15 Minutes!
Want to start exercising immediately, but don't have the cash to purchase a quality treadmill at this time? Why should your health & happiness hinge on whether or not you have the funds to get the equipment you need right away?
Want to open your own fitness studio or personal training business? We can help you start your own gym or training studio! Click here to learn more!
With financing, you can take home your equipment immediately...and get started on your life TODAY!
0% Financing is always available for our consumer customers at 360 Fitness Superstore through Synchrony Financing. Just give us a call …approval only takes minutes, it's that simple! Or you can come into our San Rafael or Walnut Creek store to apply.
Call (415) 460-9951 to apply over the phone!
Best Price Guarantee
Our goal is to give you the best price possible and the best value for your money. We recognize that the internet offers the most competitive pricing throughout the nation.
Our Best Price Guarantee is simple - we will match or beat the lowest price on the internet.
Shipping may be considered. (Does not apply to the cost of raw materials).

Extended Warranty Coverage
3-year or 5-year Extended Warranties Available
The GoFit Extreme Massage Roller's patent-pending Egg Crate design performs like an aggressive sports massage for tired and sore muscles. The Egg Crate design's firm-molded "Peaks" aggressively pinpoint and break up sore, knotted muscles or trigger points. Simultaneously, the Peaks and Valleys roll smoothly over muscle curves and harder body parts without causing discomfort. This self-massaging process relaxes muscle tissue also promoting more flexible movement. So, manage your muscle pain for maximum relief with GoFit's Extreme Massage Roller. Patent Pending, Egg crate design provides deep tissue massage, pulverizing trigger point areas for maximum relief. 4" Rigid hollow core design stands up to heavy use and allows user to grip roll ends for greater control and added core-strengthening exercise options. Dense, closed-cell foam offers durable firmness with soft-touch surface.
Adding product to your cart
Use left/right arrows to navigate the slideshow or swipe left/right if using a mobile device