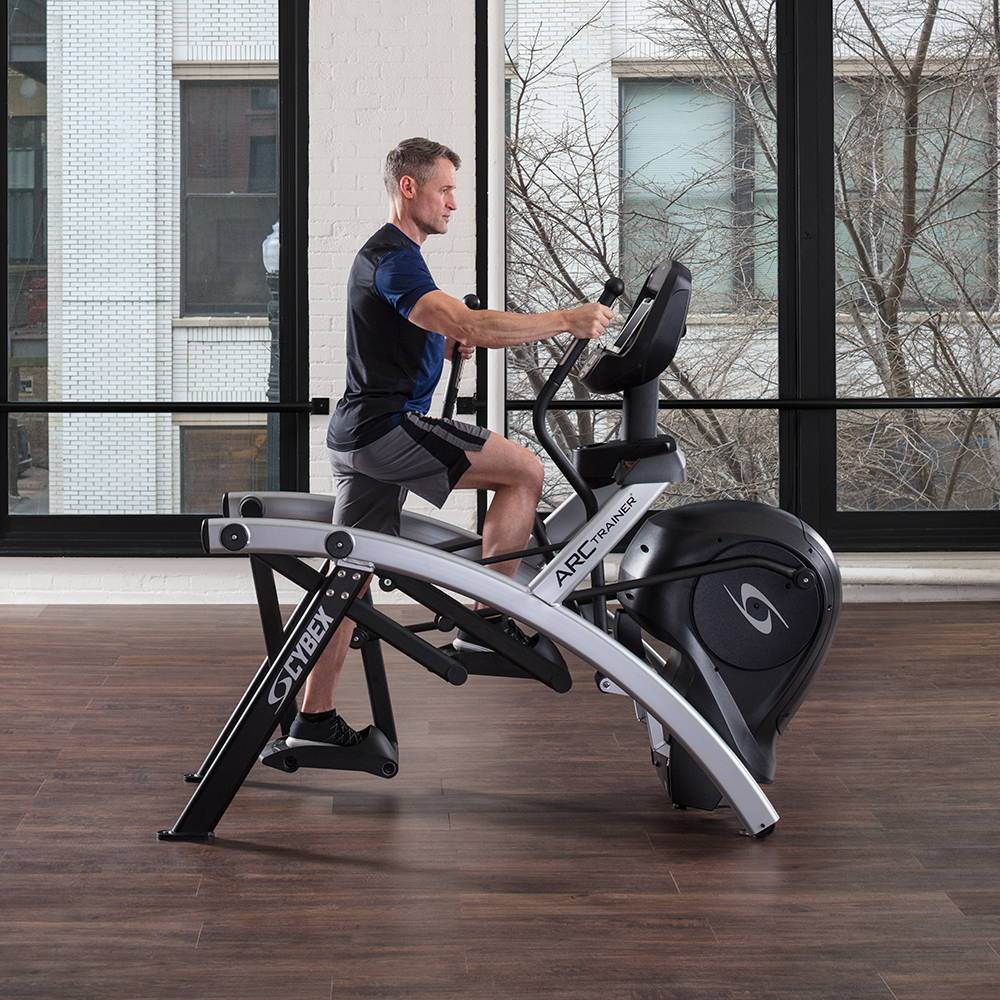 KEY FEATURES
TOTAL-BODY CROSS TRAINER
The Cybex 525AT Arc Trainer offers broad incline and resistance ranges to do the work of three fitness machines in one. At lower incline levels, the "glide" is a cross country skier. In the mid-range levels, the motion is a "stride" like a standard elliptical. At the high levels, it's the "climb" of a stepper or climber.
INTUITIVE CONSOLE
The easy-to-use, centralized console designed provides an intuitive, accessible layout for users in managed and unsupervised fitness environments.
CONSTANT AND ADAPTIVE POWER MODES
Adaptive power is ideal for interval training and power training because it lets exercisers target high watt outputs. As speed increases so does resistance, which means that power output rapidly increases.
Incline Levels

21

Stride Length

24"

Resistance Range

up to 600 Watts

Drive Type

Two-stage drive

Brake

Brushless Eddy current brake

Dimensions

81" x 32" x 62.5"

Machine Weight

364 lbs

400 lbs

AC Powered:

115V, 208-220V, 230V

Display

Graphic display of workout profile via 8 × 5 LED; Numeric display of time, calories, strides per minute, calories per hour and heart rate including multi-color indication of heart rate range; Lower display shows incline and resistance level

Workouts

Quick Start (Manual mode), three weight loss, three cardio, two strength; Workouts have 10 levels and controls both incline and resistance.

Heart Rate Monitoring

Contact and wireless. HR light indicator is multi colored with different color light for specific target heart rate zones.

Warranty

Frame: 10 years; Motor: 7 years; Mechanical: 3 years; Electrical: 2 years; Labor: 1 year; Cosmetics: 6 months