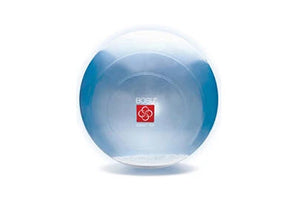 The BOSU Ballast Ball is a weight-filled stability ball (7.5 lbs) that enhances your workout.
The Ballast Ball stays in place, opening the door to exercise progressions and dynamic drills that you simply can't perform on a regular ball.
The internal shifting weight increases the stability for intense circuit training.
Vary the speed of movement to concentrate on control, shifting, rotation, or explosive movements.
The shifting weight inside makes a different sound with each, and provides auditory feedback.
Inflates to either 55cm or 65cm in size.
Includes a pump and DVD.