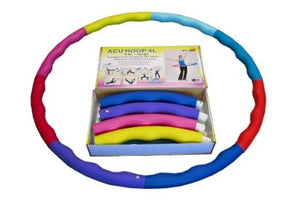 Warrior Acu Hoop 4L
Get Approved in Just 15 Minutes!
Want to start exercising immediately, but don't have the cash to purchase a quality treadmill at this time? Why should your health & happiness hinge on whether or not you have the funds to get the equipment you need right away?
Want to open your own fitness studio or personal training business? We can help you start your own gym or training studio! Click here to learn more!
With financing, you can take home your equipment immediately...and get started on your life TODAY!
0% Financing is always available for our consumer customers at 360 Fitness Superstore through Synchrony Financing. Just give us a call …approval only takes minutes, it's that simple! Or you can come into our San Rafael or Walnut Creek store to apply.
Call (415) 460-9951 to apply over the phone!
Best Price Guarantee
Our goal is to give you the best price possible and the best value for your money. We recognize that the internet offers the most competitive pricing throughout the nation.
Our Best Price Guarantee is simple - we will match or beat the lowest price on the internet.
Shipping may be considered. (Does not apply to the cost of raw materials).

Extended Warranty Coverage
3-year or 5-year Extended Warranties Available
The Acu Hoop® series is one of our signature hoops with advanced patented wavy-ridged design. The wavy ridges provide concentrated force that intensely stimulates the core muscles. The wavy ridges work to stimulate your core muscles and tone your stomach, back, gluteus and hip muscles. The muscle stimulation intensity scales with the hoop movement; the more powerful Acu Hoop® spin around your waist, the greater intensity.
Lose weight and get a slim waist with the Acu Hoop 4L. It is perfect for adult users with its larger diameter and weighted nature. Our weighted hoops are specifically designed to slim your waist, burn calories and fat, and promote overall weight loss. It also promotes spinal alignment due to the circular motion, which corrects for proper posture. Most importantly, it provides cardiovascular benefits. It also improves heart function, boosts your immune system, increases stamina, and increases your energy, endurance, and efficiency. The Acu Hoop 4L is ideal for experienced adult hoop users. A larger diameter is easier to use because it provides a larger centripetal force which allows the user to spin the hoop at a slower pace. The Acu Hoop 4L is a patented product with unique wavy ridges which works as a grip as well as stimulates and tones core muscles. It has a soft rubber foam padding which allows users to exercise comfortably. The 8 rainbow color sections are easy to assemble and disassemble, so that the hoop can be easily transported to your home, gym, or work.
Adding product to your cart
- Material: Rubber foam / plastic
- User Specifications: Individuals weighing 100 to 200 lbs.
- Design Feature: Easy to assemble and disassemble with its button design
- Dimensions: ?41.5" Diameter/ pipe 1.5"- 2.0 " wave
- Actual Weight: 3.75 lb.±5%
Use left/right arrows to navigate the slideshow or swipe left/right if using a mobile device